Collections, Exhibits & Artifacts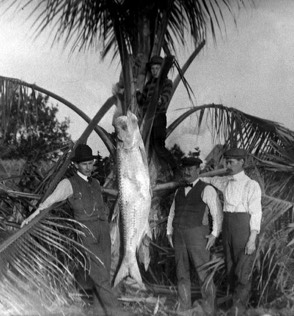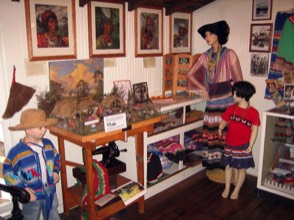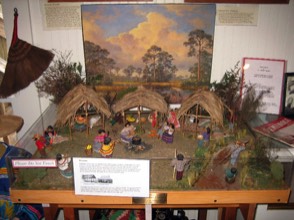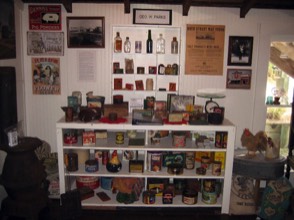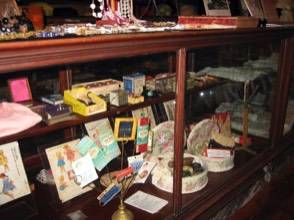 Pitchford Treasure Chest
Come see this amazing former buried treasure chest made of iron and what was learned about it.
Americana
Life in Stuart during the pioneer days, including clothing and everyday household items.
Seminole Indians

One of the finest collections of authentic clothing, dolls, tools and artifacts from Florida's Seminole Indians.
School Memorabilia

Yearbooks, photos, football trophies, school books, etc., relating to the elementary through high schools in Martin County.
Artifacts (Business and Personal)
Antiques from numerous historical locations in Stuart including a large postcard collection, the furniture from the Kimberley and France Apts., the Dyer Dry Goods store display cabinets, the Stuart Drug Store soda fountain, furniture pieces from the homes of Stuart pioneers, including from the Dyer family, the mantle from the Sunrise Inn, the writing desk of Ernie Lyons and the rocking chair of Cynthia Burnette Haney, for whom Haney Circle, one of the early parks, was named for in 1920.
Celebrities' Memorabilia

Frances Langford, Ralph Evinrude, Jon Hall and Zack Mosley.
Sailfishing and Agriculture

Stuart was famous for pineapple production, flower farms, cattle ranches and its great sport fishing, making it the "Sailfish Capital."
Local Government

The elected officials, chiefs of police and county sheriffs, the fire department and the area's most notorious criminals—John Ashley and his Gang.
Art Work

Several examples of local artwork of historical locations across the city and county.
Photos
A large collection of photos over the decades of the places and people of Stuart, Jensen Beach, Palm City, Indiantown, Hobe Sound, Rio, Port Salerno, Hutchinson Island and Jupiter.
Guest Speakers on Local History

The public is invited the second Tuesday of every month from September through May for the Stuart Heritage, Inc. general meeting and guest speaker presentation held at the Flagler Center at 201 SW Flagler Avenue in Stuart at 7 p.m. The free presentations are given by various citizens in the community on different historical topics relating to Stuart and Martin County.
Video of Stuart, Florida in 1964
The sights and sounds of Stuart and surrounding areas in 1964. The video was produced in celebration of the city's 50th anniversary as an incorporated city.
Video of Stuart, Florida circa 1950
Video of Martin County's History
A Vintage Collection of Films
Mr. Aviation: Bert Krueger and Krueger Airfield